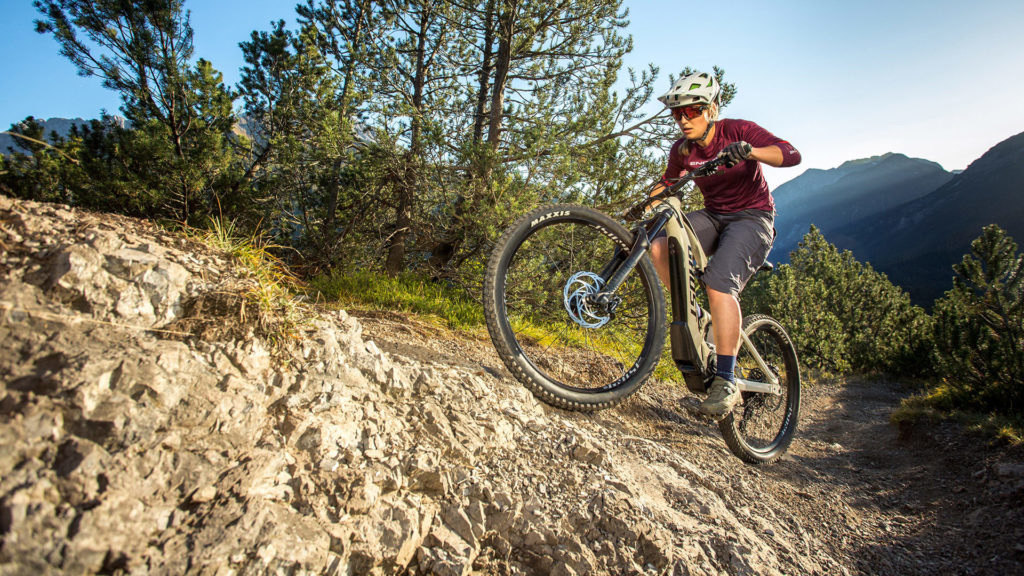 We collaborate with LAPIERRE Cycles and GHOST from the same group (frames developped by LAPIERRE), a French company created in 1946 by Gaston Lapierre. This allows us to offer you the latest generation of E mountain bikes of impeccable quality.

Our high end E-bikes are daily and thoroughly maintained by our team of professional mechanics to ensure a worry-free day.

The 2020 Overvolt and the HYBRIDE ASX are the all-new EAMTB (Electrically-assisted mountain bike) built around the latest Bosch engine, the already famous Generation CX Performance 4.
With a 625W/H battery allowing longer walks, they combines power, comfort and ease of handling.
Developed by Lapierre engineers in collaboration with Nicolas Vouilloz, the new Overvolt bike is full of innovations:
The kinematics and suspension have been completely revised. The kinematics are that of the new Spicy and Zesty (MTB of the year in 2019). What a solid reputation !

Our bikes are equipped with 27.5+ / 29 inch wheels to accomodate the vast majority of riders, these wheels provide grip, comfort and undeniable security.
With that bikes once again demonstrates its know-how in the field of full suspension and the strength of its research and development in terms of electric mountain bikes.