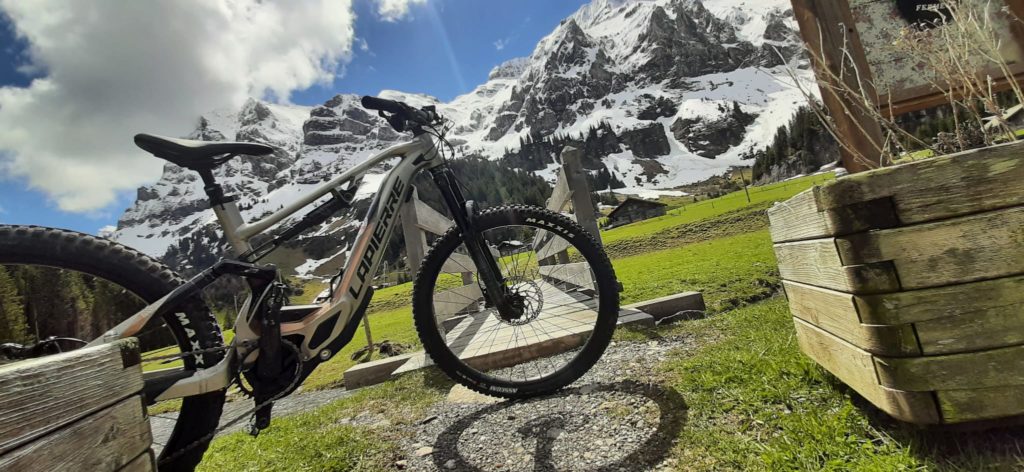 We collaborate with LAPIERRE Cycles, a French company created in 1946 by Gaston Lapierre. This allows us to offer you the latest generation of E mountain bikes of impeccable quality.

Our high end E-bikes are regularly and thoroughly maintained by our team of professional mechanics to ensure a worry-free day.

The 2020 Overvolt AM 6.6 is the all-new EAMTB (Electrically-assisted mountain bike) built around the latest Bosch engine, the already famous Generation CX Performance 4.
With a 625W/H battery allowing longer walks, the AM 6.6 combines power, comfort and ease of handling.
Developed by Lapierre engineers in collaboration with Nicolas Vouilloz, the new Overvolt AM bike is full of innovations:
The kinematics and suspension have been completely revised. The kinematics are that of the new Spicy and Zesty (MTB of the year in 2019). What a solid reputation !

Equipped with 27.5+ / 29 " wheels to accomodate the vast majority of riders, these wheels provide grip, comfort and undeniable security.
With this new Overvolt AM 6.6, LAPIERRE once again demonstrates its know-how in the field of full suspension and the strength of its research and development in terms of electric mountain bikes.